January 22, 2014   Winter Safety Tip.   How to Recognize Hypothermia
http://emergency.cdc.gov/disasters/winter/staysafe/hypothermia.asp
January 22, 2014    Winter Safety Tip.   How to Recognize Frostbite
http://emergency.cdc.gov/disasters/winter/staysafe/frostbite.asp
National Preparedness Month:
Every year in September, the Cuyahoga County Office of Emergency Management encourages everyone to Stay Informed, Build a Kit, Make a Plan, and Get Involved by preparing for disasters or emergencies in their homes, businesses, and communities.
See attached article and the links to FEMA web sites.
http://www.ready.gov/build-a-kit
http://emergency.cdc.gov/disasters/foodwater/prepare.asp
(Click Above To Register)
 Only one (1) number per household will be accepted
The Communities of Olmsted Township and Olmsted Falls have instituted a new emergency notification system called Voice Shot.  This system will notify residents from both communities through your choice of home phone, cell phone, work phone, answering  machine or voice mail in the event of any local or widespread emergency such as:
Large Fires
Evacuations
Hazardous Material Incidents
Flooding
Natural or Man-made Disasters
Abductions
Terrorism
Nuclear, Biological or Chemical Incidents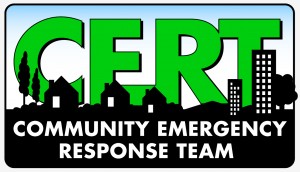 What Is CERT?
A Community Emergency Response Team is a ready group of organized and trained volunteer disaster workers that operates under the direction of the fire department at the neighborhood level. They are prepared to assist their neighbors in the event of an emergency.
When disaster strikes, CERT volunteers spring into action: they check on neighbors, suppress small fires, conduct light urban search and rescue, and provide emergency medical aid and psychological comfort to their neighbors.
In the post-disaster environment, CERT members organize and direct spontaneous volunteers who offer to assist in the community during the crisis. CERTs may also be called upon to help in other areas during emergencies even when their own neighborhood is not impacted.
The CERT Program prepares these volunteers with 20 hours of classroom and hands-on training according to the FEMA curriculum. The training is provided by volunteer "subject matter experts" such as firefighters, EMTs, and building safety personnel.
This spirit of volunteerism with the Olmsted Community Emergency Response Team (CERT) is a part of the Citizen Corps Program.  The Olmsted Falls and Olmsted Township communities depend upon these dedicated volunteers to assist in disaster response, traffic control, emergency shelter set-up and mass inoculation/dispensing. Training programs for new members are conducted several times each year.  Meetings are held on the first Wednesday of every month.